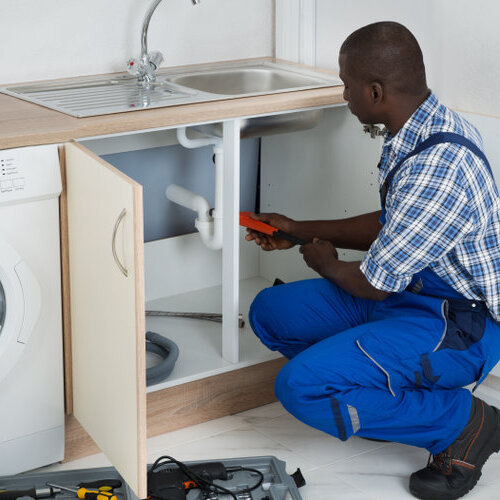 Our Pro Plumbers are Ready to Help!
If you find yourself in the midst of emergency plumbing in Mission Viejo, CA, Universal Plumbing Heating and Air is here to help. We have the experience and expertise to handle any plumbing problem, no matter how big or small. Whether you're dealing with a burst pipe or a clogged drain, we'll get your home back in working order in no time. Give us a call today at 949-619-3081, and let us help you take care of your plumbing emergency. Thank you for choosing our team!
Some Troubleshooting Tips to Consider
Emergency plumbing problems can include a broken pipe, a clogged drain, or a sewage leak. These types of problems can be very difficult to deal with and often require the help of a professional. If you are facing an emergency plumbing problem, it is important to call a plumber as soon as possible. Plumbers are trained to deal with these types of situations and can often resolve the issue quickly. If you are dealing with a broken pipe, the first thing you should do is turn off the water in the affected area. This will help to prevent any further damage from occurring. Once the water is turned off, you can then assess the situation and determine what needs to be done. In most cases, a broken pipe can be repaired relatively easily. However, if the damage is severe, you may need to replace the entire pipe.
If you have a clogged drain, it is advisable to try to clear the blockage yourself before calling a plumber. Oftentimes, a simple plunger can do the trick. If this does not work, you may need to use a plumbing snake. Plumbing snakes are designed to remove blockages from drains and can often be very effective. If the blockage is too far down the drain to reach with a plunger or a snake, our plumbing professionals are ready to help.
Get 24/7 help with emergency plumbing in Laguna Niguel, CA by calling our team today!
Call Our Plumbers First For Help
If you're in need of emergency plumbing in Mission Viejo, CA, our team at Universal Plumbing Heating and Air is here to help at 949-619-3081. We understand that plumbing problems can happen at any time, without warning, and we're here to provide the assistance you need to get your problem resolved quickly and effectively. Trust us for all your emergency plumbing needs – we're here to help!