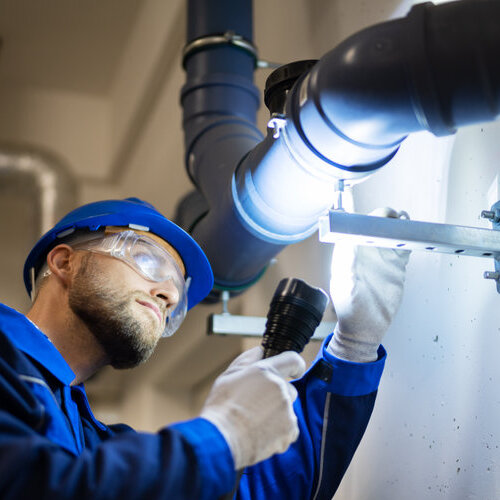 Supplying Around-the-Clock Support
If you have an emergency plumbing situation, our team at Universal Plumbing Heating and Air is available 24/7 to help. We understand that plumbing emergencies can happen at any time, which is why we offer around-the-clock support. No matter what time of day or night it is, our team will be there to help you resolve the issue as quickly as possible. Contact us today at 949-619-3081 to get started with emergency plumbing in Newport Beach, CA.
Your Plumbing Emergency Matters to Our Team
If you have a plumbing emergency, it is important to know who to call. A professional plumber will be able to quickly assess the situation and provide the necessary repairs.
There are many different types of plumbing emergencies, so it is important to be as prepared as possible. Some of the most common emergencies include:
burst pipes
blocked drains
leaking taps or toilets
no hot water
If you are unsure whether or not you have a plumbing emergency, it is always best to err on the side of caution and contact a professional plumber. They will be able to advise you on the best course of action.
Get a Video Camera Inspection
If you're having plumbing issues, a camera inspection can be a helpful tool in diagnosing the problem. A plumbing camera inspection involves inserting a small camera into your pipes to get a close look at what's going on inside. This can be helpful in identifying things like clogs, leaks, and other potential problems. Camera inspections are generally quick and easy and can save you a lot of time and money in the long run.
We Also Help With HVAC Services
If you're looking for help with your HVAC system, we can definitely assist you. Our team of experts is highly experienced and knowledgeable when it comes to all things HVAC, so you can rest assured that you're in good hands. We'll work with you to figure out the best course of action for your specific situation, and we'll make sure that your HVAC system is up and running smoothly in no time. Contact us today to learn more about our HVAC services!
For help with HVAC and emergency plumbing in Newport Beach, CA, contact our team today.
Call Us to Get the Job Done
If you're in need of emergency plumbing in Newport Beach, CA, don't hesitate to reach out to Universal Plumbing Heating and Air. We're available 24/7 to help you with any and all of your plumbing needs. Trust us to get the job done right, no matter what time it is. Call us at 949-619-3081 night or day.