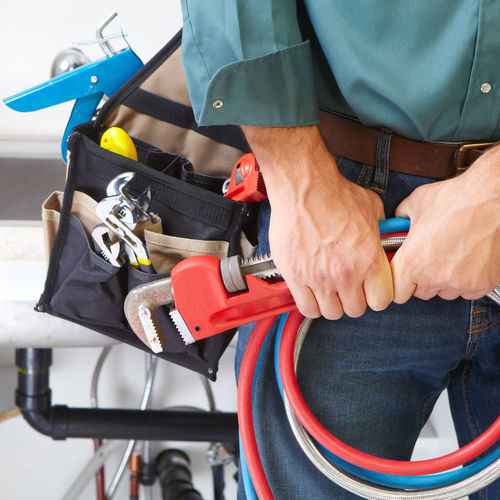 Look No Further Than Universal Plumbing Heating and Air
Plumbing is one of the most important systems in your home, and it is essential to have a contractor whom you can trust to keep things running smoothly. At our plumbing and HVAC company, we have been providing top-quality plumbing services to homeowners in the area for many years. We are knowledgeable and experienced in all aspects of plumbing, and we're always here to help when you need us.
If you're looking for a plumbing contractor in Tustin, CA that you can rely on, look no further than our team at Universal Plumbing Heating and Air. We're always here to help, and we'll make sure your plumbing system is running smoothly. Contact us at 949-619-3081 to schedule a consultation.
What is considered a plumbing emergency?
A plumbing emergency is anything that disrupts the use of your plumbing lines (water, sewer, and gas) or presents a risk of danger to occupants. Some of the most common calls made for emergency plumbing include those made for broken pipes, gas leaks, and blocked drainage systems. You may also see issues with water heaters as well.
Is hydro jetting better than snaking?
Snaking and hydro jetting are both effective methods of clearing basic clogs and improving drainage speed. With hydro jetting, you're getting a more advanced and powerful tool that can be used deeper within the lines. It can remove build-up like grease and minerals and not just clogs which make for a clearer system.
How do you stop a frozen pipe from bursting?
When you first notice colder weather and a potential freeze make sure to let cold water drip from your faucets. Running water through your pipes even at a trickle will help prevent pipes from freezing over. Make sure to keep it dripping even overnight as that's when temperatures will drop even more.
Searching For a Plumbing Contractor
If you're in the market for a plumbing contractor, it's important to choose someone with experience and a good reputation. You don't want to end up with shoddy work or worse, no work at all!
There are a few things you can do to research potential contractors:
Ask around for recommendations from friends, family, and neighbors.
Check online review sites like Angie's List or Yelp.
Contact your local Better Business Bureau.
Once you've narrowed down your list of prospects, be sure to get estimates from each one before making your final decision. And don't forget to ask about warranties and guarantees! Our team at Universal Plumbing Heating and Air would be happy to answer all of your questions and concerns and perform your plumbing services as quickly as possible.
Common Plumbing Problems
If you're having plumbing problems, there are a few different types of services that you may need. Here's a look at some of the most common:
Drain Cleaning: If your drains are clogged, this is the type of service that you'll need. A professional will be able to clear away any blockages and restore your drains to proper working order.
Sewer Repair: If there are problems with your sewer line, it's important to get them fixed as soon as possible. A professional can repair or replace damaged sewer lines, ensuring that your home's plumbing system is in good working order.
Water Heater Repair: If your water heater isn't working properly, it's important to get it fixed as soon as possible. A professional can repair or replace your water heater, ensuring that you have hot water when you need it.
Plumbing Inspection: If you're thinking about buying a new home, it's important to have the plumbing inspected by a professional. This way, you can be sure that there are no hidden problems that could cause issues down the road.
Leak Detection and Repair: If you think you may have a leak, it's important to get it checked out as soon as possible. A professional can help you locate and repair any leaks, preventing further damage to your home.
Whether you need drain cleaning, sewer repair, water heater repair, or plumbing inspection, it's important to find a reputable plumbing company that can provide you with quality service. With a little research, you should be able to find a company that will meet your needs and provides you with the services you need.
Schedule Your Plumbing Inspection Today
If you're planning on having any plumbing work done, it's always a good idea to get a plumbing inspection first. This will help to ensure that everything is in good working order and that there are no potential problems that could cause problems down the line.
Having a plumbing inspection before every service can save you time and money in the long run, so it's definitely worth doing.
Emergency Plumbing Services
If you're in need of emergency plumbing assistance, don't hesitate to reach out to our team. We're available 24/7 to help you with any plumbing issues you may be experiencing. From fixing a leaky faucet to unclogging a drain, we're here to help. Our plumbers are trained and certified and will be able to help with any level of plumbing emergency from small to extensive. We have the tools and equipment to get your plumbing system saved and back on track. Our phone lines are open night and day to help with emergency plumbing cases so you can rest assured your property will be taken care of at any time of the week. Contact us today to get started.
Set up a schedule with us as your professional plumbing contractor in Tustin, CA.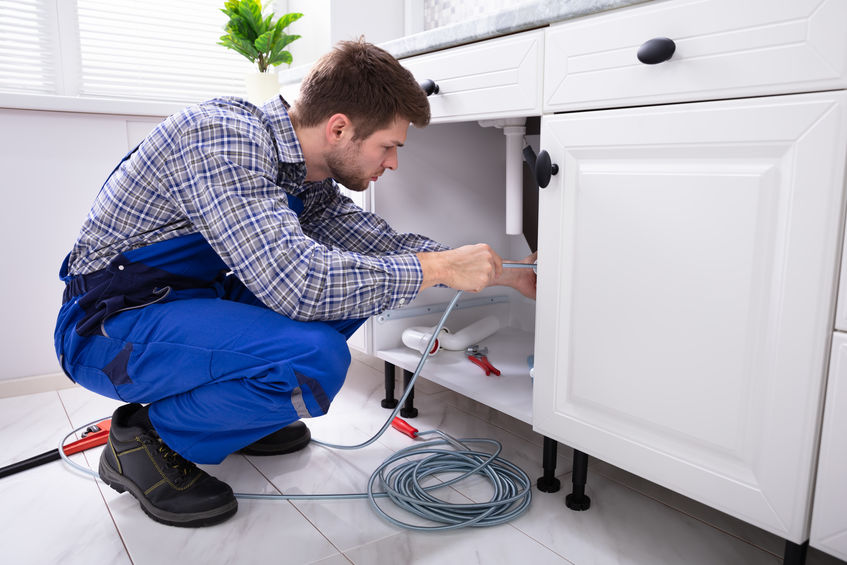 Contact Us to Get Scheduled
If you're in need of a plumbing contractor in Tustin, CA, look no further than our team at Universal Plumbing Heating and Air. We have the experience and expertise to handle any plumbing project, big or small. We're here to help you get the job done right, and we'll work with you every step of the way to ensure that you're satisfied with the final result. Contact us today at 949-619-3081 to get started on your next project!